"Have a mind that is open to everything, and attached to nothing."
– Tilopa (via stellablu)
poetryandblood: There is a discongruity between imagination and reality. Simone Weil talks of the paradox of seeing and eating — eating destroys the object while seeing leaves the subject unsatisfied. The ultimate bliss would be to see and eat at the same time. Beauty comes close to this, because it is a kind of feeding with the eyes. When we don't see with the eyes we see with the mind — which...
2 tags
cougarchild: "It is difficult to understand the universe if you only study one planet"  — Miyamoto Musashi (Book of Five Rings: The Classic Guide to Strategy)
2 tags
"Every time you are tempted to react in the same old way, ask if you want to be a..."
– Deepak K. Chopra (via thefameofhealthandfitness)
"Be happy for no reason, like a child. If you are happy for a reason, you're in..."
– Deepak Chopra (via dopatonin)
"Had I not known that I was dead already I would have mourned my loss of..."
– Stabbed while bathing, Ota Dokan (1432-86), a scholar of military arts and a poet, was fatally wounded. He calmly recited this tanka (a short form of Japanese death-poem) while clutching the murder weapon while it was still sheathed in his body! (via nirvikalpa)
"In reality there are no others, and by helping yourself you help everybody else."
– ~Nisargadatta Maharaj (via iheartloons)
"Moth: I gave you my life. Flame: I allowed you to kiss me."
– Hazrat Inayat Khan (via breannaarchuleta)
slabbb-blockkk-hilarious: The End of the World As I Want It O GOD OF THE END OF THE WORLD, I am afraid to take you seriously; tell me you're only kidding, show me how to be a greater fool than I already am by making me laugh at death without forgetting my mortality. O GODDESS OF BEAUTY IS BETTER THAN TRUTH, I am embarrassed by my need to be right all the time. Send me your most gorgeous...
2 tags
"I tell you, the universe is the scratch of a match on the face of the calculus...."
– Velimir Khlebnikov, from "Suppose I make a timepiece of humanity"
"I want to live in a world where the words male and female are flexible and..."
– Unknown (via psithurism)
"Notice how "organized terrorist attack" becomes "lone crazy individual" and..."
– Eric Ward (And that "crazy" isn't just an offhand word, it's always crucial to the rhetoric to make sure the violent white person(s) can be at least vaguely described as such, to establish mental instability as the source of their actions.)
"We're terrible animals. I think that the Earth's immune system is trying to get..."
– Kurt Vonnegut (via nekroterrorist)
"I cannot understand a society that is more afraid of a man in a dress than a man..."
– Joan Nestle, co-founder Lesbian Herstory Archives (via frass)
2 tags
I spent like half an hour talking to fruit the other day. 
"If you only read the books that everyone else is reading, you can only think..."
– Haruki Murakami (via perfectcoma)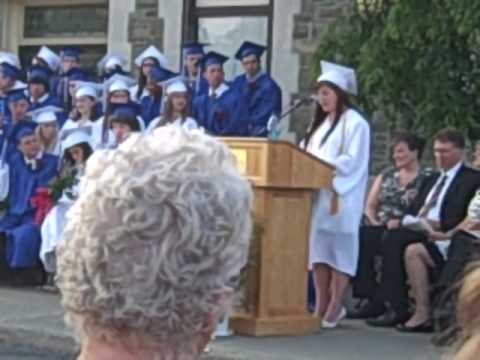 "I've been making a list of the things they don't teach you at school. They don't..."
– Neil Gaiman (via spine)
toniiu: How did I come into the world? Why was I not consulted? And If I am compelled to take part in it, where is the director? I want to see him. ~Soren Kierkegaard
1 tag
I said I would write but it just doesn't come any more.  Words are still useless. And yet they are marvellous when used correctly. No, when combined well. But that comes down to my interpretation too.  We are all so fake. This is so untrue. But you can't be true.  I have never meant a single word I have ever said. I may have at the time but everything changes and fades away until...
"I have never listened to anyone who criticized my taste in space travel,..."
– Ray Bradbury (via wonderfulambiguity)
"I have a friend who's an artist and he's sometimes taken a view which I don't..."
– Richard Feynman (via cosmo-logic)
Every human needs adequate nutrition, clean air...
"The true person is Not anyone in particular; But like the deep blue color Of..."
– Dogen Zenji (1200 - 1253)
"No one is illegal. The people you call illegal are human beings, whose only..."
– Tim Wise, anti-racism author, essayist, and educator. (via bethefoodoflove)
1 tag
"A dreamer is one who can only find his way by moonlight, and his punishment is..."
– Oscar Wilde (via imurbestnitemare)
Weird things customers say in bookshops →
"but my dear man, reality is only a rorschach ink-blot, you know."
– Alan Watts (via idi0teque)
"I can never say what I want to say. It's been like this for a while now. I try..."
– Haruki Murakami, Norwegian Wood (via brutalite)
Where to Start?
poemsofthesoul:      Your                           Where to start?                  Starting                          There               Point                    Really      Are                     Makes         Is                     Many                                No                            Pathways                             Difference                     That  ...
"Sometimes I look a the Moon, and I imagine that those darker spots are caverns,..."
– Umberto Eco (via vaettir)
1 tag
"My absolute favourite piece of information is the fact that young sloths are so..."
– Douglas Adams (via nowtranscendtheskies)
"And this I believe: that the free, exploring mind of the individual human is the..."
– John Steinbeck (via hookahsmoke)
"Have you ever noticed that the only metaphor we have in our public discourse for..."
– George Carlin (via loveyourchaos)
1 tag
"The idea is to remain in a state of constant departure while always arriving...."
– Waking Life   (via lysergicacidiethylamide) Can real life be like this please.